White LED Backdrop
White Starlit Curtain
Fairylight Backrop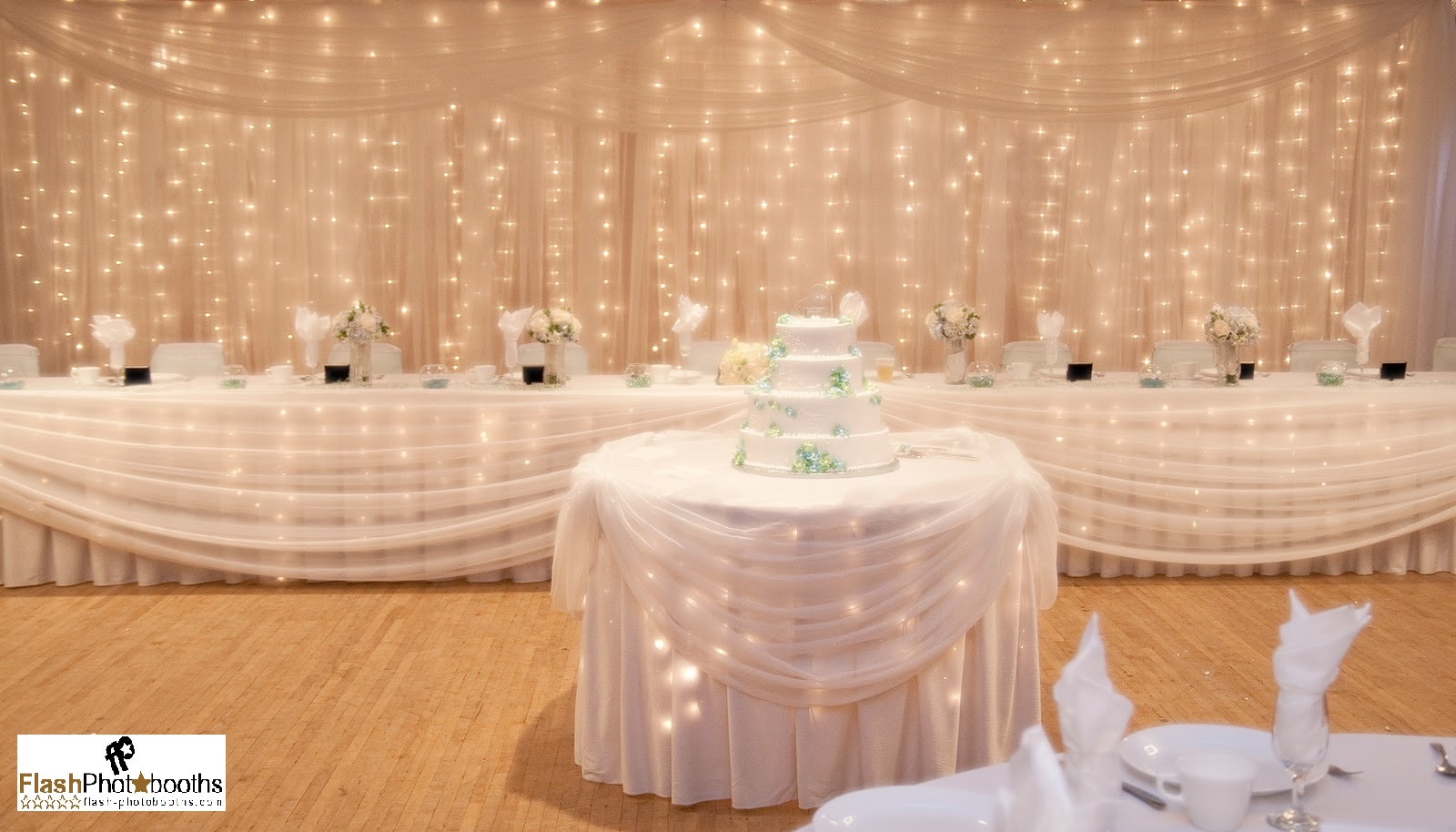 White L.E.D Curtain display can be delivered and installed at your venue and displayed behind the top table or to cover an unsightly wall to give that fairytale effect to your wedding.
Complete with lovely LED fairy lights and cover curtain, the backdrop really does look stunning and creates a fantastic frame for the Bride and Groom, Bridesmaids, Best Man and Bridal Party, whilst hiding any unsightly decoration in the room such as pictures, wallpaper and windows..
Fully adjustable for the perfect fit.
The Wedding Curtain is fully adjustable up to 6m x 3m which is specifically designed so that Wedding photographs of you and your family seated on the top table perfectly capture the swags and lighting for the perfect picture. If you have any particular size other than 6mx3m please ask and we can get you an accurate quote.
EXCELLENT QUALITY
Please do not confuse this with cheap alternative Fairylight backdrop. Like all our equipment, this is a professional, high quality Wedding curtain essential and exudes quality to make your venue decoration look fantastic.