Our VW T2 Cocktail Bar will bring a unique and unforgettable Mobile Bar service to all Events, Festivals, Weddings, Expo's and Parties, serving a wide range of delicious Cocktails, Craft Beers or Coffee's.
The VW cocktail bar brings the party straight to you in a vintage VW Camper.
Mobile bars, Cocktail Bar, Champagne Bar, Coffee Bar, Photobooth Van
or even a DJ Booth; the choice is yours with our mobile camper bar covering Germany & most of Europe.
We specialise in freshly made quality cocktails, with ice fruit and garnish.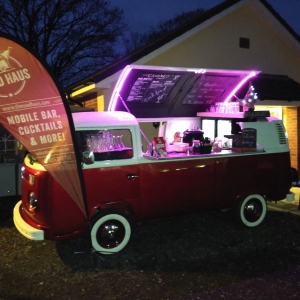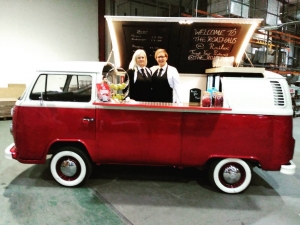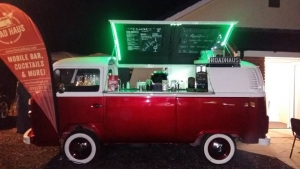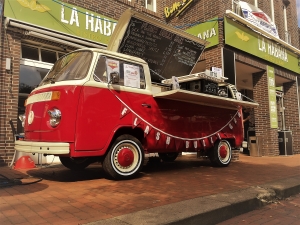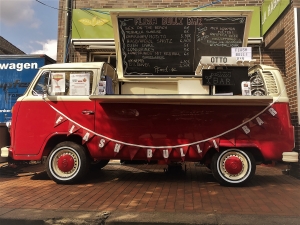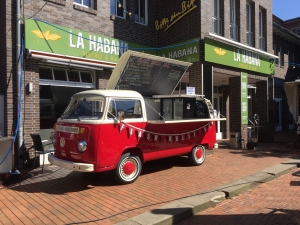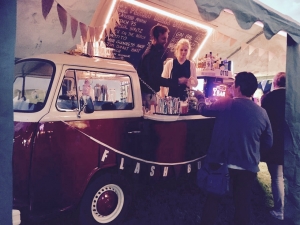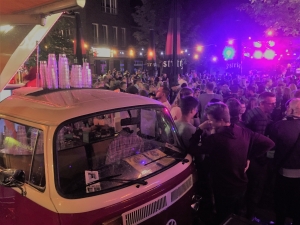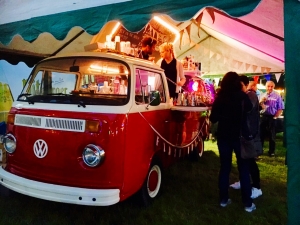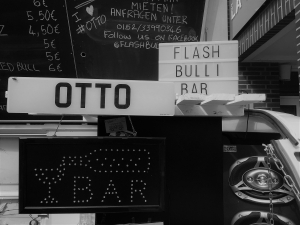 Cocktail List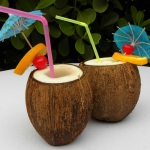 Mary Pickford
Mount Gay Silver White Rum
Maraschino Liqueur
Pineapple Juice
Grenadine
A prohibition era cocktail named after the canadian-american actress Mary Pickford. It is said to have been created for her on a trip to havana she took with charlie chaplin. Enjoy our take on this classic cocktail.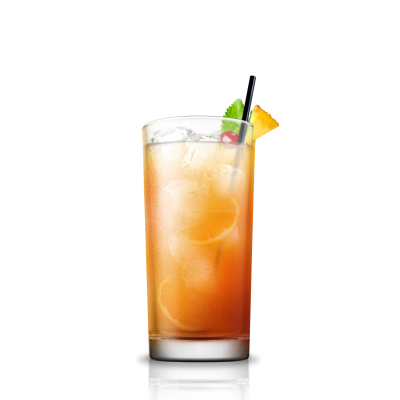 Mount Gay Silver White Rum
Invented by Victor Bergeron in 1944 for friends visiting from tahiti. it was described as "Maita'i" meaning good.
​the Flash Bulli Bar have chosen mount gay xo as the dark rum for this mix to give it a distinct Caribbean flavour.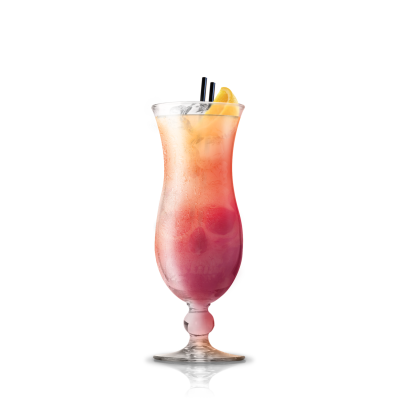 Mount Gay Silver White Rum
Legend has it that this was concocted to get a customer through a business meeting, the customer returned to complain that he had been turned into a Zombie! We have chosen premium rums to give this a strong but distinctive taste.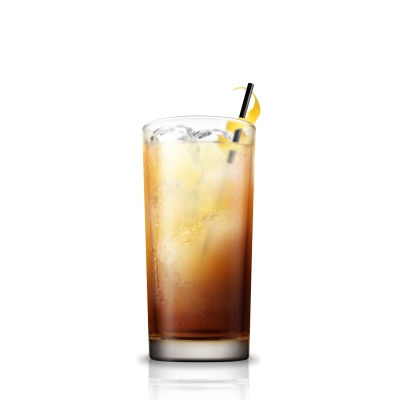 Mount Gay Silver White Rum
There is a dispute as to the origin of this cocktail but it is mentioned in literature as early as 1961. Anyhow, who care's, its served from our bloody awesome VW bar.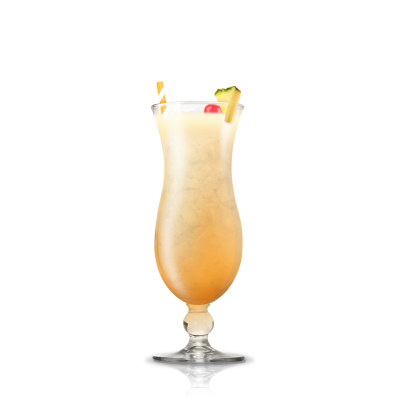 The name literally means "Strained Pineapple" in Spanish. It has been the national drink of Puerto Rico since 1978. We use a Nicaraguian Rum that is famous all over Latin America.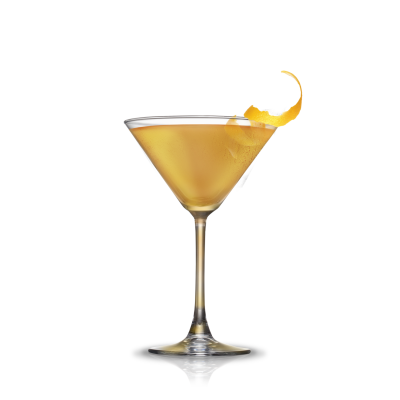 This was the preferred drink of choice of the Cuban upper class in Havana during the Prohibition era.
A very strong cocktail and recommended if you like it served straight up.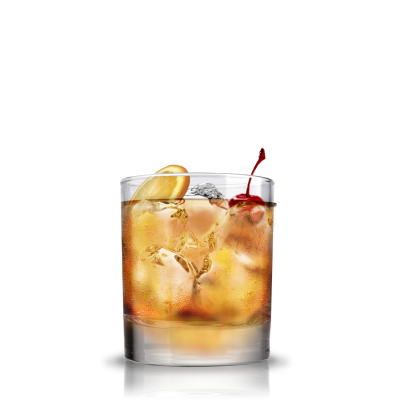 Refered to as a "Bittered Sling" this drink has the first documented use of the word cocktail. We bring you a variation of the original by replacing the whisky with rum.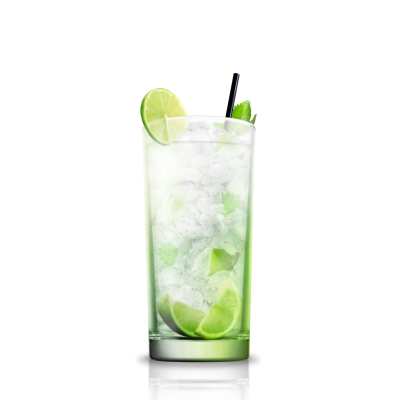 Originally called "El Drake" after Sir Francis this is now the most popular in Britain. The sugar syrup was added to mask the sharp taste of the rum. A classic drink suitable for anytime of the year.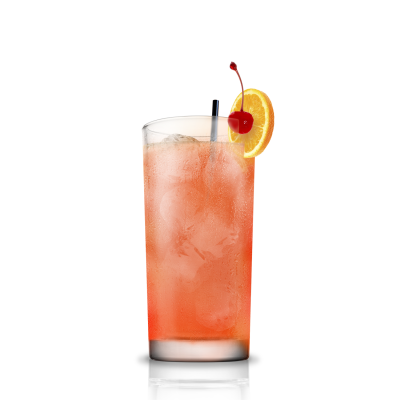 Originating from Jamacia this cocktail was made famous at the Planters Hotel in Charleston. This currently our favourite drink here at VW bar, an absolute must for any event.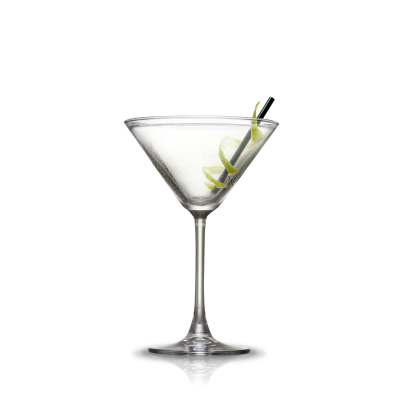 Evocotive of the 1940s era this is a traditional cocktail that can be made into a Gin Fizz by simply adding club soda. A statement cocktail that is a timeless clas

sic.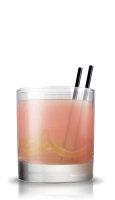 Created by "King Cocktail" Dale DeGroff in the 80s to represent F. Scott Fitzgerald. This is a variation of a sour with the added flavour of Angostura. Fantastic taste for gin fans and non-gin fans alike.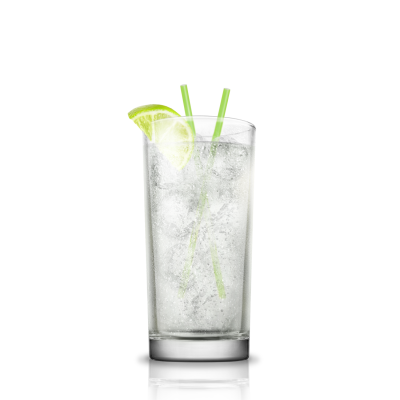 This became a worldwide sensation in the 1890s after being concoted in a Washington bar with Colonel Joe Rickey. Do amazing drinks come more simpler……….?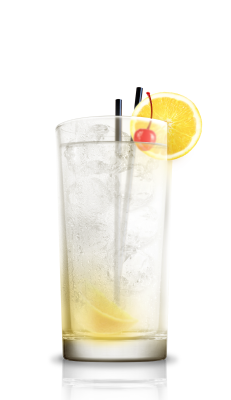 The name of this is more than likely attributed to the "Tom Collins Hoax of 1874". It soon became an in demand drink. A thirst quenching drink which is a twist on a Gin Fizz.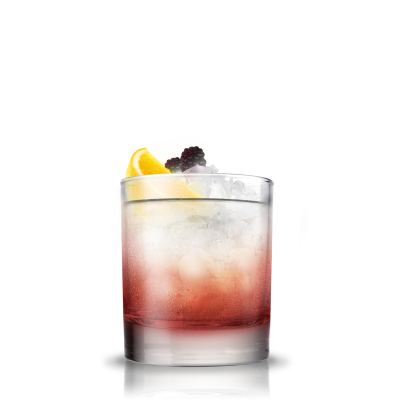 A twist on an old classic the "Gin Fix" this was created in the 1980s in London by revolutionary mixologist Dick Bradsall. We here at VW cocktail Van could sit and sip this all day!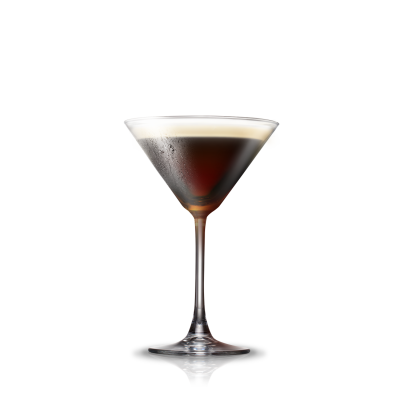 Another cocktail attributed to Dick Bradsall in London, this is one of the many drinks called Martini that aren't actually one. The addition of the coffee shot adds caffeine, a lot classier than a Vodka Red Bull!!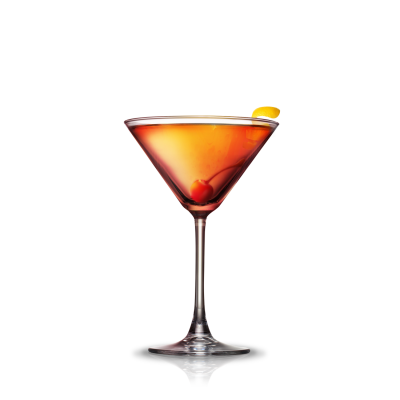 One of the five cocktails that represent the boroughs of New York. Said to have been concocted in the Manhattan club in the 1870s. If you like it strong then this is the one for you.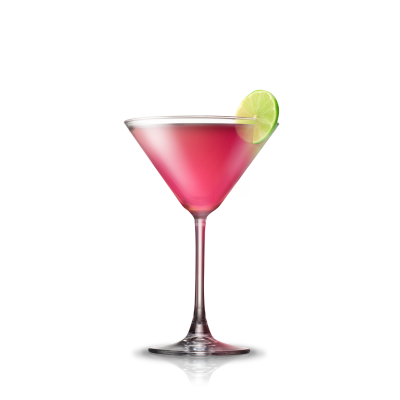 Informally known as a "Cosmo" this gained popularity through its frequent mentions on the TV show "Sex and the City". There has been a perfume made to smell like it also!
There are many versions of this drink but the most famous is the "Woo Woo" which is the same but minus the Orange Juice. An easy drink to cool you down on a hot summers day.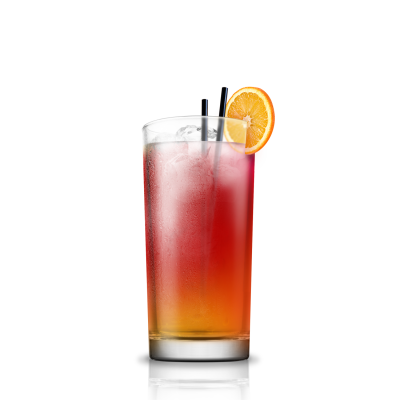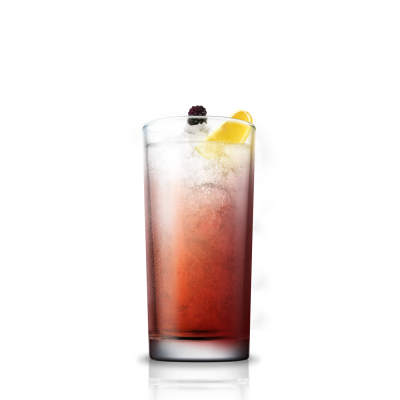 Given this name as its got Russian vodka in and it's a Collins which is a spring drink. It's another from the mixologist Dick Bradsall. A lethal combo with the wine means everyone has a good time!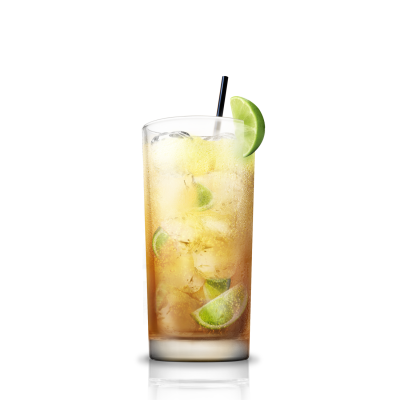 Also knows as a "Vodka Buck" this became popular during the vodka craze of the 1950s in the USA. Almost always served in a copper mug. This will give you a real good kick.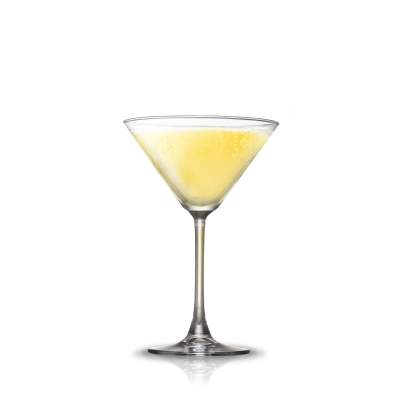 Invented in NYC in the 1980s it first appeared in the UK at McNally's Balthazar in 1996. Gaining a reputation during the "Cocktail Renaissance" of the 1980s-1990s.
Just like the chicken and the egg it is unknown if the White or Black Russian came first. Affectionately known as the Rock and Roll drink of choice and is the signature drink of "The Dude" in The Big Lebowski.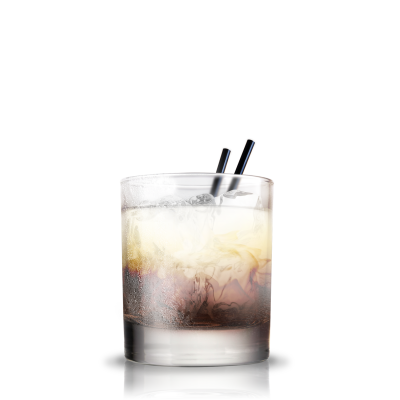 This dates back to Paris in WW1 where it was said to be so powerful it was like being shelled by 75mm field gun! This is similar to a Collins with Champagne replacing the club soda.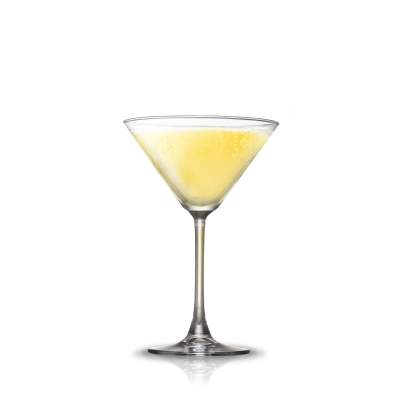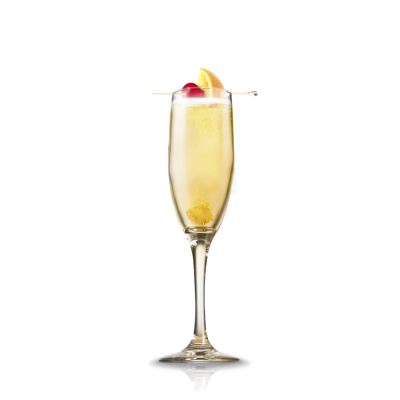 The recipe for this drink first appeared in 1862. This packs a powerful punch and was consumed by Captain Renault in "Casablanca".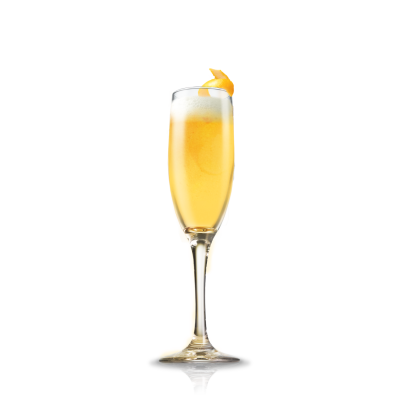 Believed to have been invented in the Ritz in Paris in 1925 this is a classic welcome drink for any event.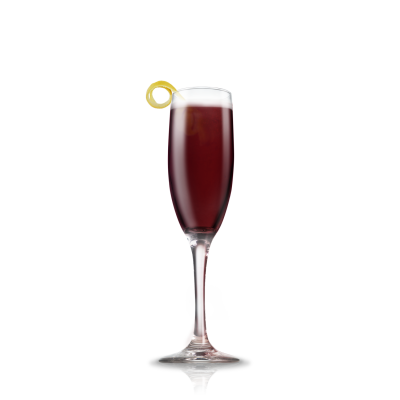 Created in Venice, Italy circa 1934 by Guissepe Cipriani. Named because the colour reminded him of the toga in a painting by artist Giovanni Bellini. This blueberry version has taken the drink to the next level.
As well as a love for cocktails (we don't understand anyone who doesn't!!) we take coffee very seriously. Using a coffee blend that is roasted and devoted for perfection. Just like our VW Mobile Coffee Bar.
The VW Bar team prides itself on our knowledge of German Biers, when rented as Bier Bar (Beer Bar) we will bring you the best selection there is.
We can supply draft/tap beer capable of chilled beer and supplying up to 30 litres per hour.
Here is a small selection of some beers that we have available.
From Pilsners to Dunkels and then on to Weißbiers we enjoy providing you with an excellent choice.​
Our van is available for your event, we would love for you to get in touch.

Brewed and bottled in Germany since 1886, Erdinger has a brewing heritage of over 125 years. This is a hazy pale yellow brew, rich with yeasty, spiced bright citrus with a long mellow finish.

Erdinger Dunkel has aromas of spiced fruit and smooth toffee, a light taste courtesy of quality produced, locally grown Bavarian Hallertau hops with balanced sweet, malty flavours and gently tart fruit, leaving a full bodied, light bitter finish.

Weihenstephan Hefe Weißbier is brewed to a classic German recipe, this is a refreshing, naturally cloudy 'Weissbier' with a wonderfully rich yeasty taste. Brewed by the 'Oldest Brewery in the World', Weihenstephan Hefe is still the benchmark for all quality cloudy wheat beers.

Conditions are cloudy but the outlook is superb. This Bavarian masterpiece founded in 1363 has just as many reasons to flaunt its creativity. The bottle conditioning creates a cloudy appearance, when poured forms a foamy white long lasting head. Fruity tones consisting primarily of bananas and apples turns this creation into a zesty experience.

Deep and complex – for big and relaxing moments by the fire. Dark-ruby coloured wheat doppelbock with a creamy fine head. Strong notes of ripe bananas, raisins and plums meet liquorice and roasty aromas. Full-bodied and warming, with a well-balanced and smooth finish. The ideal companion for hearty roast meat, venison and also fruity chocolate desserts. Oldest wheat doppelbock of Bavaria, since 1907.

The colour is a brilliant bright yellow, the head pure white, the taste harmonious with a note of hops and pleasantly dry. Surprisingly, some claim that Munich can't brew Pils! The very first taste already shows that this beer is a masterpiece of our brewmasters: Full of flavour, elegant and refreshing. A Pils which every beer fan appreciates.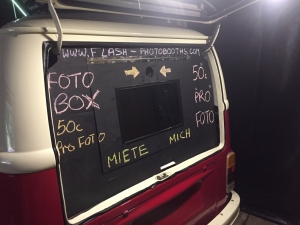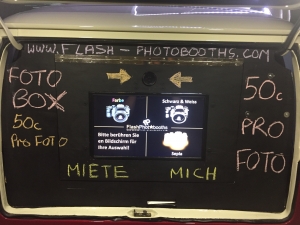 At the rear of the Volkswagen Cocktail Camper is or Photobox.
The Photobox is capable of taking your picture and printing it out with lab quality prints.
How It Works
Walk up to the touch screen
Select your camera filter from colour, b&w or sepia
Strike a pause
Then email, upload to social media and or print your picture.